SolvAir is delighted to announce the introduction of the MultiPack Food & Beverage Drying System. An easy to install, low cost, highly effective turnkey solution, designed specifically for the food and beverage industry.
MultiPack provides precision drying, blow-off and liquid control, eliminating contamination and waste, for all types of packaging.
MultiPack was designed and built to solve a specific problem - the need for food and beverage production lines to be able to buy an "off-the-shelf" turnkey Air Knife System that dries, cleans and ensures the quality of their finished products, but without the need for costly, expensive and disruptive bespoke solutions.
Crucially, MultiPack is adaptable to a huge range of different types of packaging sizes, shapes and materials, and can be configured with ease to suit all use cases.
MultiPack provides highly effective drying, blow-off and liquid control for food and beverage packaging processes. It fully eliminates water contamination during food package processing, and is suitable for plastic, foil, cardboard and pouch (DOY) packaging. MultiPack was designed from the ground-up so that the airflow can be easily modified for all shapes and sizes of packaging. It is also easily added in or swapped out of production lines, with minimal disruption to business.
MultiPack is suitable for a variety of packaging materials used in food production:
Metals - Including Aluminium & Steel (ECCS & Tinplate Steel)

Glass

Paper & Paperboard

Cardboard

Plastics (Polyolefins & Polyester, PETE - Thermosets & Thermoplastics)

Foil

Pouch (DOY) packaging
MultiPack is also suitable for a variety of packaging types:
Rigid Packaging - Including bottles, trays, cups, pots, bowls, cans & jars.

Flexible Packaging - Including bags, cling wraps, bubble wraps, shrink wraps, squeezable tubes, foam trays, stand-up packets, pouch (DOY) packaging and vacuum bags.
Semi-Flexible Packaging - Including caps and closures, boxes, and tetra packs.
Why should food and beverage packaging lines consider MultiPack?
Clean, dry and contaminant-free packaging is a vitally important part of the food industry. The need to ensure that food and drink is protected, tamper-proof, and meets legal requirements for labelling and containment is of paramount importance to the food supply chain.
If any errors or incidents happen to foods or beverages at the packaging point, then this can have a highly negative impact on businesses, for example through unwanted downtime, or rejected products on delivery.
Designed and built exclusively for food and beverage packaging, MultiPack prevents contamination with its sound-proof and leak-proof water enclosure, high-velocity targeted airstreams mean more effective cleaning and drying, and it can run continuously with greater efficiency and effectiveness than compressed air drying solutions.
Efficient drying and cleaning means a reduction in returned or rejected produce, for example as a result of moisture contamination, damaged or misaligned labelling, and zero downtime from lost wet labels disrupting the production line.
Where did MultiPack's design come from?
For food and beverage production lines to be successful, criteria needs to be met across a range of factors - the maintainability, serviceability and reliability of machinery, technical expertise of staff, energy usage and cost, health and safety standards being met, and the quality of the finished products.
MultiPack was designed to meet all these criteria - it is low maintenance, requires no human input to run, is able provide a full coverage airstream for all product shapes, sizes and materials.
MultiPack uses high-quality and reliable Paxton blowers that come with an unmatched 3 year warranty.
As well as this MultiPack was designed to be easily configured, meaning that it can cover a range of different products produced on the same production line. with minimal disruption to your flow and no compromise in the quality of drying and cleaning or operation.
SolvAir has 20 years experience of working with the food and beverage industry and have designed and built thousands of systems. Recent collaboration with Cranfield University to identify innovative engineering design in our drying systems has led to improvements across the board in both the effectiveness and efficiency of our unique Air Knife Systems. It was from this expertise that MultiPack came to be.
MultiPack's Air Knives and Nozzles can be easily adjusted to provide cleaning, drying and blow-off to a wide range of packaging sizes, shapes and needs.
All machinery involved in the food and beverage production line must comply with health and safety, ensuring hygiene at the highest level, and to ensure standards must be reliable and extremely accurate even under mechanical stresses through the speed and duration that the line needs to maintain.
MultiPack's success is a result of the highest quality parts being incorporated into flexible, innovative engineering. For example;
Stainless Steel Air Knives
Air Knives provide air flow from all directions, ensuring drying, blow-off and cleaning for a variety of objects. An integrated mounting and adjustment system enables easy configuration for different size/ shape packaging,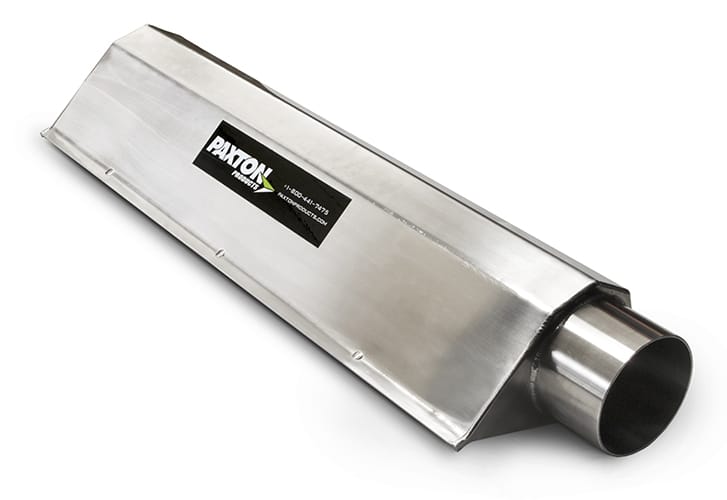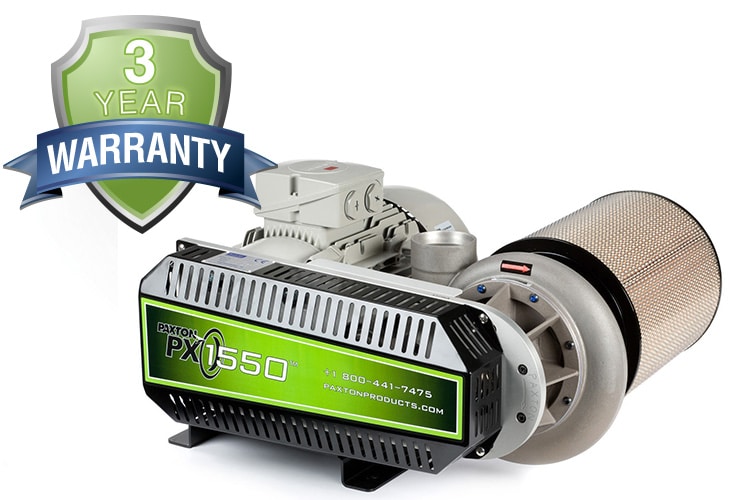 MultiPack uses Paxton High Efficiency Blowers. Paxton blowers provide greater airflow at lower blower speeds and low running costs. Constructed with the highest quality parts and held to the strictest standards, every Paxton blower undergoes comprehensive performance, vibration and noise testing before leaving the factory. Our unrivalled reliability is illustrated by our industry leading 3-Year warranty.
Fully adjustable, delivering high-velocity air streams, as well as highly targeted spot-drying to problem areas.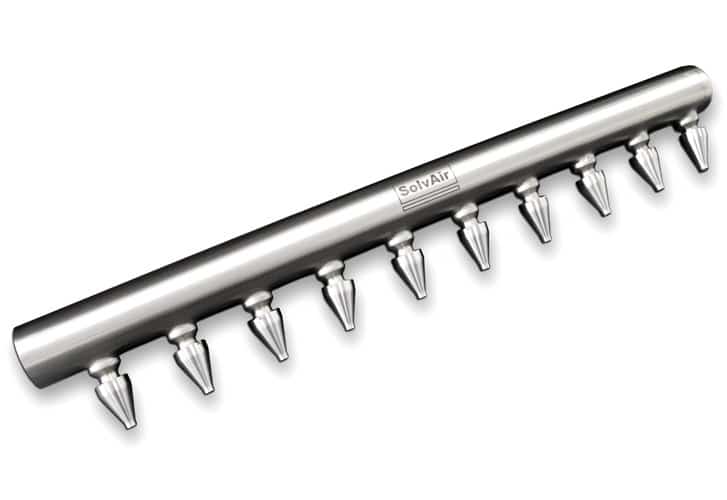 Enclosure

Waterproof and soundproof to eliminate contamination and meet health and safety standards.

Conveyor belts

Can be included with the MultiPack, or it can be installed onto existing conveyor belt production lines with ease.
Drip tray

Stops water from leaving the system and prevents contamination of the production area.

Inverter/Controls

Provides total system control, from basic stop/start operation, to fully reactive and automatic controls.
What are the benefits of the MultiPack Turnkey Solution?
MultiPack is designed to reduce damaged produce and waste through more effective drying with zero contamination and less production downtime for stoppages.
MultiPack's adaptable design means it has all the functionality of a bespoke system - working with existing setups and a range of products, continuously if needed,- but without the typical costs/time involved in the design & build of a bespoke system, and at the cost of an off-the-shelf system. MultiPack's 'plug and play' nature also means minimal installation time is required to setup.
Once installed MultiPack eliminates typical packaging issues such as water build up, saturated packaging, and moisture damage to labelling. In the long term, this means energy cost savings, improved quality control, and a significant reduction in damaged goods, for your business.
Is MultiPack a long term option?
There are many, many innovations forecast for widespread use over the next few years that will revolutionise the food and beverage industry, for example:
Temperature recorders

Radio Frequency Identification

Biodegradable plastics/bioplastics

2D barcodes
MultiPack is designed to work without disrupting any of the above technologies. It's flexibility means that no matter what changes in your production line, MultiPack will be able to adapt, without the need for serious downtime. SolvAir also work with our existing clients to ensure the highest level of quality is maintained by our systems, so we are available to check and modify existing set-ups, if this is useful.
See our MultiPack Drying System product page for more details or contact us below.
To discuss how MultiPack can impact your business, please call us, email us at info@solvair.co.uk, or contact us now and one of our team will be in touch within 24 hours.