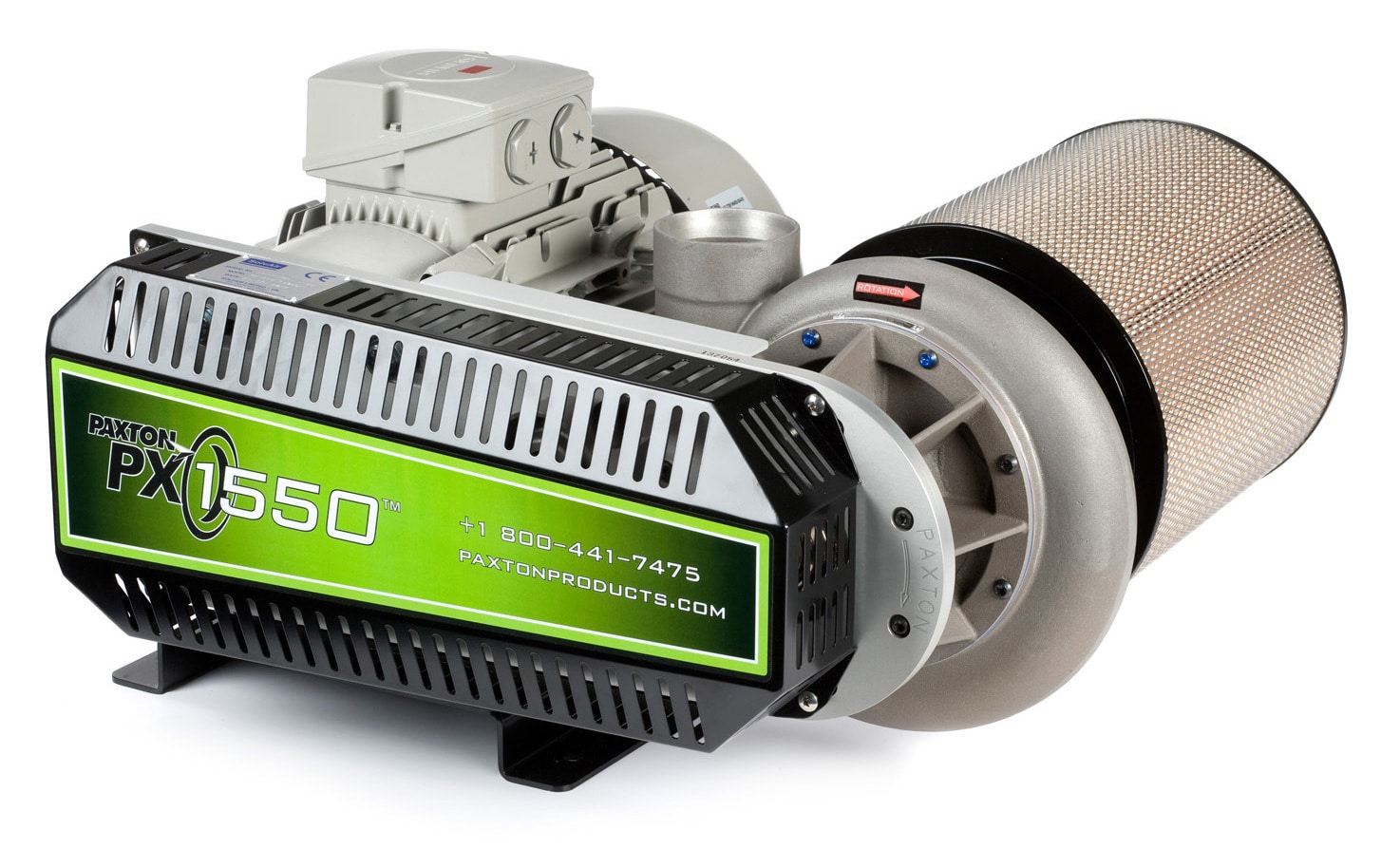 PX Series replaces the XT Series blowers
XT Series Blower – This has now been replaced by the PX Series 200 to 500 range of blowers.
XT Series Blower
The XT Series Blowers are Paxton's highest efficiency units for drying and process air applications of all types. XT Series Blowers are available in 2.2kw and 4kw models.
The XT-300 is Paxton's smallest blower, and provides the foundation for the PowerDry™ System.
The XT Series features an auto-tension belt drive designed specifically to enhance the performance, efficiency and service life of the motors. As the motors are smaller than in other models, the energy requirements for the XT Series is far less than that of a typical centrifugal blower.
Download XT Series PDF