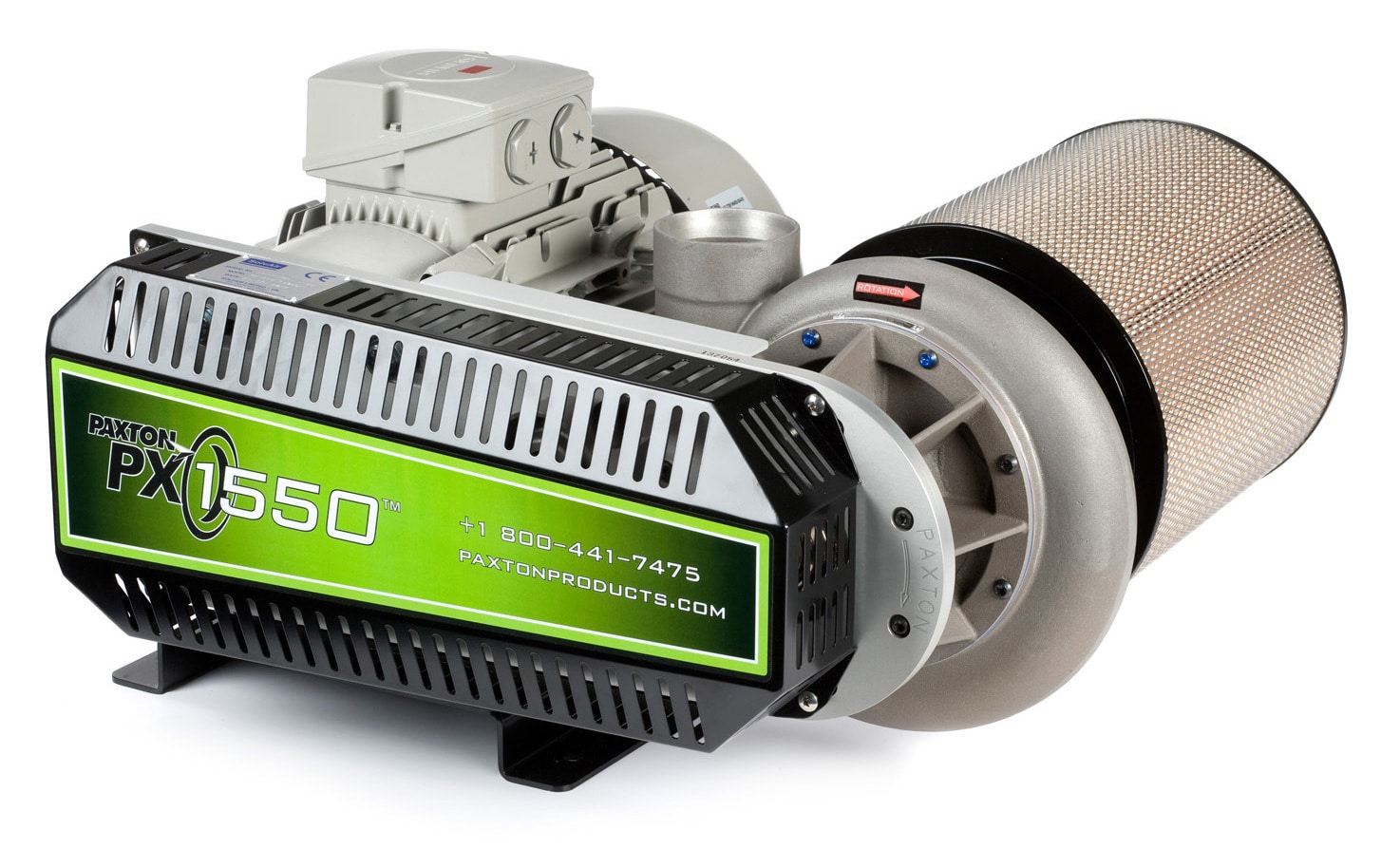 PX Series replaces the AT Series blowers
AT Series Blower – This has now been replaced by the PX-series 750 to 1500 range of blowers.
AT Series Blower
Suitable for process air, drying and/or vacuum applications. The AT Series blowers provide highly efficient solutions for process air, drying, or vacuum applications.
The AT Series comes in a range of power ratings, from 5.5kw to 15kw, making them suitable for a wide variety of industrial applications.
Highly efficient for lower energy costs
State of the art impeller design produces more airflow at lower blower speeds.
Improved belt design to give less friction.
Two stage filter design reduces pressure drop and vibration.
Low maintenance blowers
Automatic belt tensioner.
Aramid belt lasts 2x longer than polyester belts.
Two stage filtration gives improved performance and longer life.
Low OSHA compliant noise levels
Equipped with a silencer cartridge to reduce noise by 3 dBA.
Sound levels can be further reduced with a blower enclosure.
Highly reliable
High load capacity bearing at rated speeds for long bearing life.
ABEC7 Super Precision Angular Contact bearings made in the USA.
Stringent balancing, quality control and testing prior to leaving the factory.
Unmatched 3-Year warranty.
Download AT Series PDF