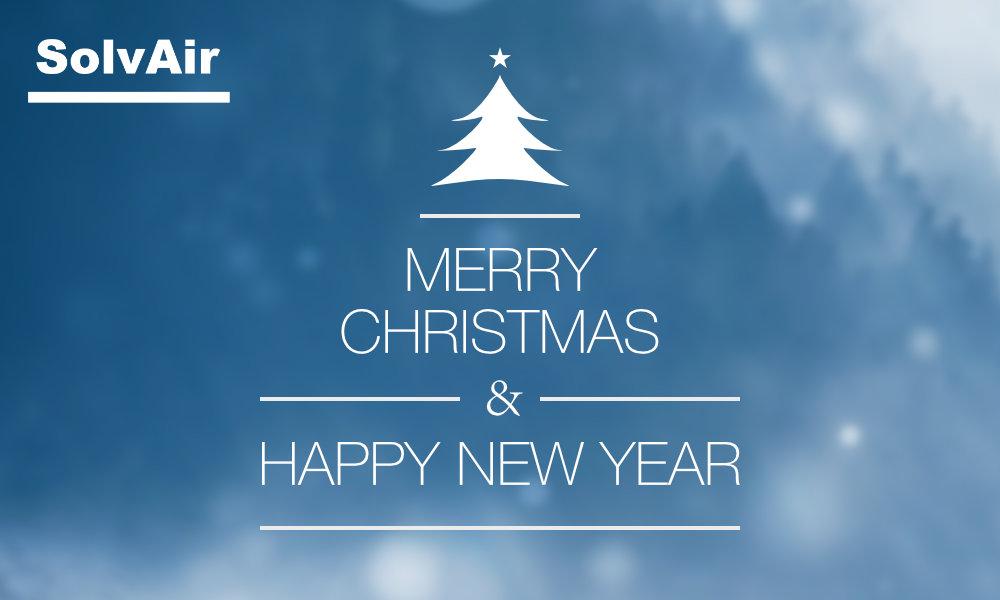 We would like to wish you all festive greetings and a happy 2018.
This year has been fantastic for SolvAir thanks to our dedicated staff and excellent clients. We have exciting plans for 2018 and look forward to keeping you up to date on developments as they unfold.
If you need to contact us over the Christmas period we will be available until 12pm (noon) on the 21st December and return on the 2nd January 2018.
Best wishes and good luck for a successful year.