TBOS is a fully autonomous system, designed to seamlessly integrate into existing sites, with zero impact in regards to on-site logistics - meaning no manpower is needed to run it, no disruption is caused to ongoing operations, and no water or wash-down is required in addition to it.
TBOS has been designed, tested and developed by SolvAir. SolvAir have decades of experience in engineering innovative air solutions, and over 2000 satisfied customers in over 40 countries.


TBOS gives businesses a reliable and effective solution that meets environmental best practice and Operation Clean Sweep® (OCS) guidelines. TBOS ensures that the manufacturing industry can prevent plastic pellets, flakes and powders from entering the environment, with minimum disruption to their business.
Over recent years awareness has increased of the impact of plastic pollution within the environment. Plastic pellets, or nurdles, have been identified in particular as having a negative impact, especially when infecting rivers and seas. This plastic debris has been identified as originating from the plastics industry supply chain, discarded as part of the logistics process..
Until now, manufacturers have had few options on how to ensure plastics discarded from trucks are prevented from entering the environment.
TBOS can be fitted onto any site with ease, causing no disruption to ongoing operations. Once in place, the TBOS is fully autonomous, meaning that once installed, trucks only have to drive through it to start the blow-off process.
Featuring controls that sense the arrival of a vehicle, the TBOS uses High Speed blowers to effectively sweep the truck's outer surface, removing all plastic pellets, nurdles, flakes and powders.
TBOS contains two blowers at each station that are connected to a series of optimally designed and positioned SoloJet nozzles. When activated by the arrival of a vehicle, the system then emits a powerful airstream in excess of 700 KPH at the nozzle aperture.
All plastic pellets and residue is removed from the truck and deposited onto the floor area surrounding the TBOS. From here, they can be easily cleaned/collected using a standard industrial vacuum system.
Crucially, TBOS ensures that no spillage material leaves the bulk terminal.
TBOS ensures that the manufacturing industry can prevent plastic pellets, flakes and powders from entering the environment, with minimum disruption to their business.
What is unique about TBOS?
TBOS is designed to give manufacturers a reliable solution that is effective whilst complying with environmental best practice.
Unlike other comparable systems, TBOS does not require water, meaning there is no need to consider the containment, cleaning, filtering or maintenance that comes with a water system.
TBOS's unique design means all areas of the truck are targeted - even the hard to reach areas such as wheel arches and chassis sides.
TBOS self-generates the required airflow to effectively remove plastic from trucks using its two high speed blowers. This means that the system offers massive energy savings when compared to compressed air systems.
As well as this, TBOS is able to operate and be effective in all kinds of weather. As TBOS is located externally, SolvAir have designed the system to be powerful enough to remove plastic spillage, even when the truck surface is wet, and without compromising on TBOS's energy saving potential.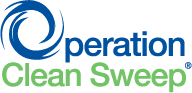 What is Operation Clean Sweep®?
The plastics industry has recognised the important issue of pollution from plastic spillage along the logistics chain. As a result, the international initiative Operation Clean Sweep® (https://www.opcleansweep.org/) has been launched. By signing up, companies are committing to best practice and the implementation of systems to prevent plastic loss. Within the Best Practice instructions there is a clear directive that trucks should be blown down before leaving bulk terminals in order to contain and manage plastic spillage.
SolvAir are signatories to Operation Clean Sweep®, and have designed TBOS to ensure compliance with the guidelines set out in OCS.
Further Information and Contact
If you would like more information on TBOS, or to discuss how we can assist please contact SolvAir's Managing Director, Chris Davies.