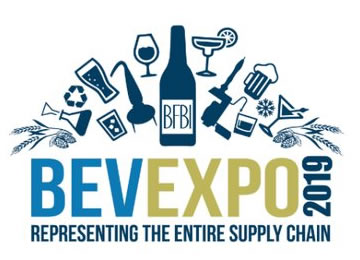 SolvAir are delighted to announce that we will be showcasing one of our latest designs – the Eco-Blow – at BevExpo 2019. This year, BevExpo is being held at the Ricoh Arena, Coventry on June 25th and 26th 2019. We will be there for the whole event, and you can find us at Stand 76.
SolvAir's Eco-Blow is a compact, flexible and economical twin Air Knife system that is designed to fit on existing packaging and filling lines. This means it can help low to medium volume production lines – such craft breweries and wineries – improve performance and cut energy costs. It uses a small amount of energy in comparison to compressed air systems – with around 60% to 80% savings.

With the EcoBlow, Air Knife blades are engineered to provide a powerful drying zone through optimised air speed delivery and exit velocity. Cans/bottles pass through high efficiency and high penetration "precision" air flows where the airstream shears water droplets from the surface of the bottle. Our high-speed centrifugal blower provides the airflow for the system. It is typically suitable for production rates of 3000 bottle per hour with typical beer bottle sizes of 330ml and 500ml and standard wine bottles.
As well as this, the Eco-Blow directly addresses typical production issues, and ensures effective preparation for labelling, reduces cardboard carton failure, staining, contamination and corrosion.
The Eco-Blow provides the solution for the smaller volume producer, using either automatic or semi-automatic filling lines, who is looking for fast drying performance from a compact system.
Chris Davies | Managing Director
You can book a meeting with us at BevExpo 2019 on 25th or 26th June to discuss the Eco-Blow – or how Air Knife systems could work with your business. Please call or contact us and we will be delighted to let you know our availability.
BevExpo
is a trade show for the beverage industry that brings businesses from the entire supply chain together. This year, BevExpo is being held at the Ricoh Arena, Coventry across two days – June 25th and 26th 2019. We will be there at SolvAir Stand 76 and have appointments available across both days – please
contact us
for more info.