SolvAir, a leading innovator in air technology solutions, is proud to announce the launch of its new website.
SolvAir Launch VortexTube.co.uk
SolvAir, a leading innovator in air technology solutions, is proud to announce the launch of its new website, Vortextubes.co.uk.
This cutting-edge platform aims to provide its customers with a comprehensive range of vortex-based cooling products, including Vortex Tubes, Vortex Coolers, Cold Air Guns, and Compressed Air-based Air Knives.
As SolvAir continues to innovate and develop cutting-edge vortex-based cooling solutions, the launch of Vortextubes.co.uk marks an exciting milestone for the company. This new platform ensures that customers have easy access to the latest products and resources, enabling them to make informed decisions and optimize their cooling processes.
The new website, Vortextubes.co.uk, provides customers with detailed product information, technical specifications, and application data for all of SolvAir's vortex-based, compressed-air solutions.
"The launch of Vortextubes.co.uk comes as SolvAir continues to make strides in the development of efficient and environmentally friendly cooling technologies".
Chris Davies | SolvAir CEO
Our air systems and products are engineered for "precision drying", and are used for drying, cleaning, blow-off, coating control, air curtains, removing dust and unwanted materials, across a wide range of industries from food and beverage, automobile, electronics and healthcare.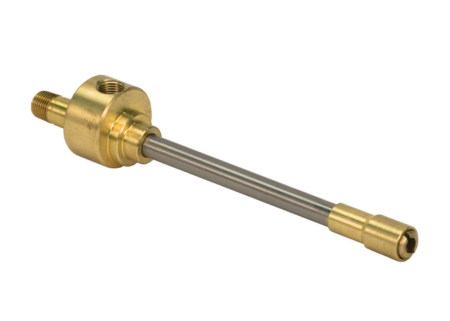 SolvAir's vortex tubes are a groundbreaking solution for spot cooling applications. These devices use no moving parts or refrigerants, offering a low-maintenance and environmentally friendly alternative to traditional cooling methods. Vortex tubes work by harnessing the power of compressed air, separating it into hot and cold air streams. SolvAir's range of vortex tubes offers various sizes and capacities, catering to diverse cooling requirements across multiple industries.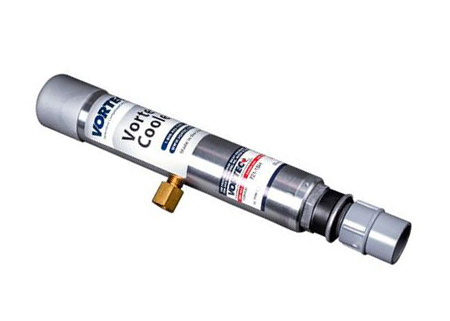 For cooling electronics, control panels, and other heat-sensitive equipment, SolvAir presents its high-performance vortex coolers. These efficient devices use vortex tube technology to provide a continuous flow of clean, cold air, maintaining optimal operating conditions for sensitive equipment. Vortex coolers reduce the risk of heat-related failures, extending the life of essential components and minimizing downtime.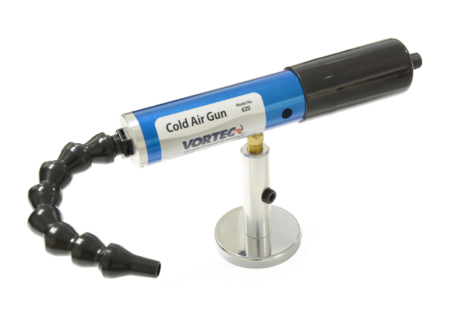 SolvAir's cold air guns deliver a reliable and cost-effective solution for various cooling applications, including machining, tool cooling, and process cooling. These air guns generate a stream of cold air by leveraging vortex tube technology, eliminating the need for expensive and hazardous coolants. Cold air guns are easy to install, maintain, and operate, making them an ideal solution for many industries.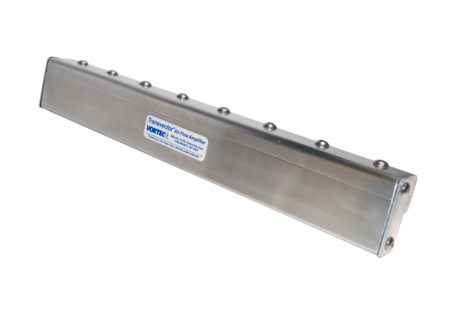 Compressed Air-Based Air Knives:
SolvAir's range of compressed air-based air knives provides an efficient and versatile solution for drying, cooling, and cleaning applications. These air knives use compressed air to generate a high-velocity, laminar air stream that can effectively remove moisture, debris, and heat from various surfaces. SolvAir's air knives are available in multiple configurations and materials, ensuring the perfect fit for any application.
For more information on our Vortec Tube and Compressed Air solutions please visit Vortextubes.co.uk or contact our dedicated support team.
For more information on SolvAir's product offerings, please contact our dedicated support team.
Call: +44(0) 1473 320 307