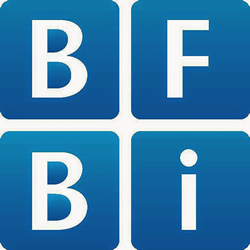 We were very interested to be invited to the recent BFBi Meeting. BFBi is a trade association for the food and drink industry that is unique because they seek to represent the whole value chain – from growers to distribution. They are particularly focussed on sustainability and bringing their Members together to help strengthen the industry overall. Mike went along to Stockport to see what it was all about.
The meeting was held in Stockport, Cheshire at the Robinson Brewery Visitor Centre on Thursday 22nd November. This two hour session focussed on re-branding for BFBi along with introducing a more interactive website, roadshows, and additional activities.
The meeting outlined that, in general, the core business of the BFBi is centered around directories, exhibitions such as drinktec, keg and cask standards, and widening its network which includes distilleries, and at the meeting it was explicitly stated that these areas will remain the focus. A key topic, however, was the recognition that things need to change – specifically around improving the image of BFBi and how it can support the industry more effectively.
The BFBi want to move away from the perception that it is an elite and closed group, and instead put forward the idea that it is a dynamic resource-based organisation for new members from across the board. This has resulted in some impressive marketing work, for example:
New logo and branding across all media/marketing materials
Upgrade of website to become a portal that is more interactive
Roadshows to cover and support the UK regions (with a possible mobile bus!)
The BFBi festival which could be aligned with a forthcoming Beer Festival
As well as getting the message out more effectively, the BFBi outlined some additional initiatives being prioritised, for example a stronger emphasis on networking and Government lobbying and their role as an industry "resource point". This second area could be a great asset, and discussions were had around the BFBi being a "one stop shop" for all queries related to the brewery business.
Mike notes, "The BFBi meeting provided a very useful insight into its current and future role: The fact that it is a resource for all members to share industry knowledge and market development is particularly valuable, together with its work in lobbying with the government for the brewing industry. For me, organised site tours along with trade shows such as BevExpo, BeerX and BrauBeviale (Germany) provide important opportunities to network and showcase your business".
The BFBi are holding meetings in a variety of locations, and we will be very interested to see the feedback that comes from these discussions, and hopefully greatly strengthened industry support in due course.
Links & Resources:
BFBi Events
BFBi Supplyline Newsletters
Mike Becker | UK Sales Engineer – LinkedIn Profile